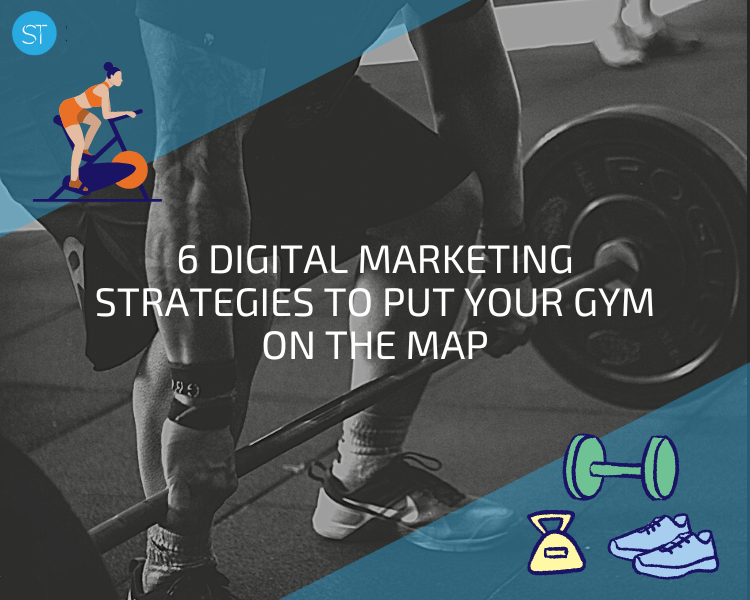 6 Digital Marketing Strategies to Put Your Gym on the Map
Do you want to know the best strategy to promote your gym or fitness club online?
We've got your back. We've compiled a list of digital marketing tactics that will put your gym on the map —Digital marketing for gyms is an important element of the revenue generation process. In reality, gym digital marketing should be a significant component of any gym internet marketing strategy.
Let Us Unravel The Different Digital Marketing Strategies For Your Gym.
1. Knowledge is essential.
Answer potential clients' inquiries on your website.
Consumers want to know the following about your gym or fitness club:
Amenities list
What does membership involve?
Class schedules
How to Register
And they want you to make it simple for them to locate the answers.
Don't forget to provide free tours, reduced or free first sessions at your gym or studio, and don't forget to offer a free first day.
2. Understand your target audience.
Consider who you want to attract. Is it bodybuilders, cross-fitters, yoga parents, or people with busy schedules?
Provide content that is relevant to your target audience's needs.
The easiest approach to achieve this is to understand the barriers your target audience experiences when it comes to joining a gym or acquiring a membership. Inform them that you're here to assist them in resolving the difficulties and making the process as simple as possible for them.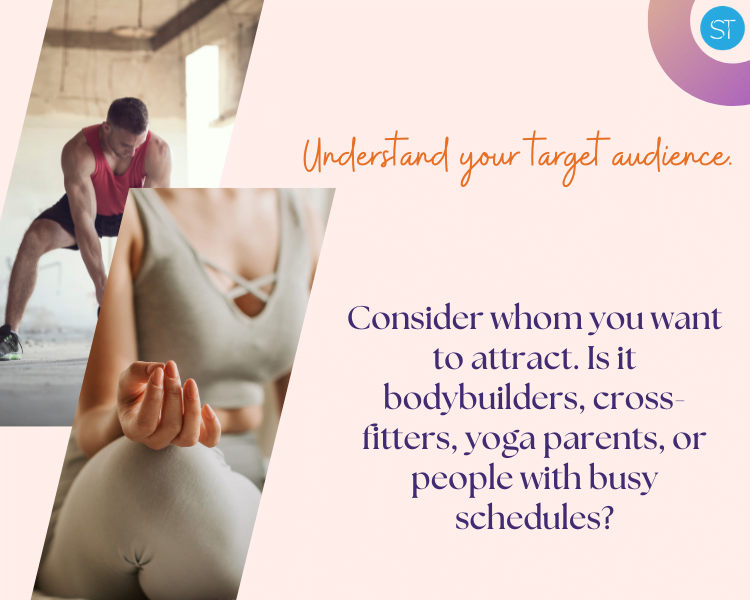 3. Create an Effective Fitness Blog
A fitness blog is a powerful internet tool for sharing fitness advice, fitness club news, training strategies, and dietary recommendations. A blog may be started by anybody, but not everyone can become the best blogger. To make your fitness blog stand out from the crowd, you must do the following:
Determine your objective: Set SMART goals for your blogging efforts as they should be, quantifiable, realistic, relevant, and time-bound for your blogging activities.
Determine your market and write accordingly. Choose a suitable name for your blog.
Select a blogging platform and a hosting provider.
4. Search Engine Optimization Techniques
It is critical to have a website devoted to your business and understand the significance of SEO websites. Make sure your website appears on the first page of user search results because individuals rarely view the second page.
Knowing keywords linked to your gym company is the first step in improving your website. Keywords such as Zumba classes, bodybuilding, weight reduction, and nutrition should be included. Understanding user intent is critical for including relevant keywords linked to your business.
5. Reviews are also very important for your gym.
People are interested not just in what is inside the gym, but also in what others have to say about you.
Request that your customers post your reviews on Google, Facebook, Yelp, or wherever else you need more reviews.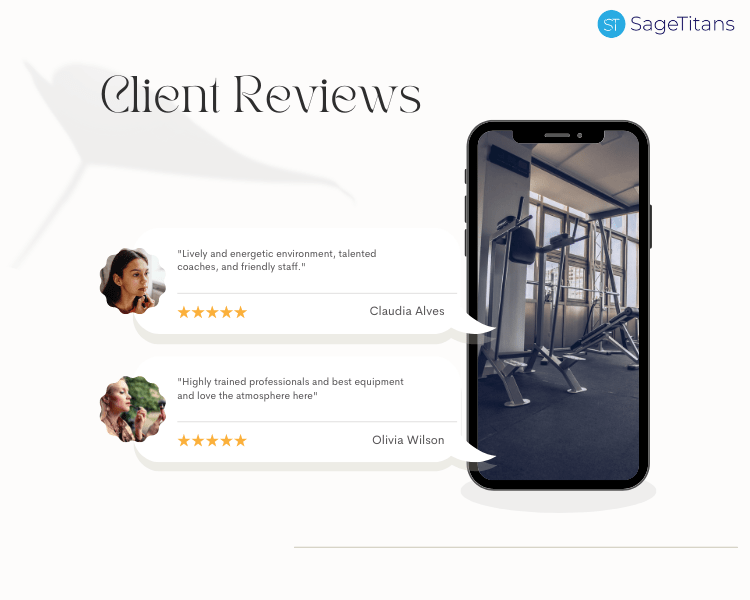 6. Make it simple for clients to book lessons online — both on desktop and mobile devices.
Consumers live in an exceedingly fast-paced environment these days, so assist them by giving them the simplest way to join up.
You'll need to develop a clear call to action based on your objectives.
Remember to sweeten the bargain. Offering a free lesson or a special deal the first time they book online is a terrific approach to bringing in new customers.
Sage Titans, a leading digital marketing firm, provides 360-degree digital marketing solutions such as SEO, social media, website design, and development that may successfully promote your gym company.
It helps to leverage the best advertising efforts with several possibilities, which has a big influence on its performance. Use gym management software to successfully operate your company, develop exercises, and deliver them. So, book your 30 mins of free consulting call with our experts to learn more about digital customer engagement plans for your gym.