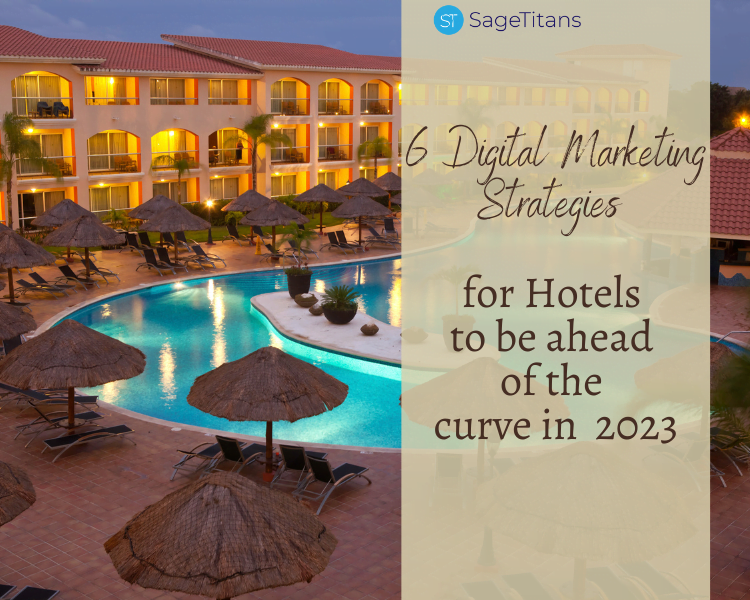 Digital Marketing Strategies for Hotels to be ahead of the curve in 2023
Digital hotel marketing is more important than ever. The hospitality industry will never be the same after 2020. It has certainly been one of the most difficult years in the history of our industry. Rather than blaming our bad luck, let us remain optimistic and make proactive efforts to ensure we bounce back stronger than ever.
The problem with digital marketing in the hospitality industry is understanding increasingly sophisticated methods while competing on an ever-expanding playing field. That's why we have created this guide of practical, successful digital techniques to increase direct bookings.
1. Recognize the Customer Journey
One of the most typical marketing mistakes is to focus on what you want to say, rather than what your customers want to hear. The solution is to assess the customer journey before, during, and after their visit.
The customer goes through five stages in their journey:
Stage 1- Dreaming
The customer wants to leave but needs to know when or where. Instead of trying to sell them something, capture and inspire them.
Stage 2- Planning
The customer is actively researching while planning. This is the right time to highlight your unique selling proposition.
Stage 3- Booking
The customer is ready to book but may need convincing. Fear of missing out, positive customer feedback, and limited-time offers can help close the sale.
Stage 4- Experience
The days of meticulously prepared itineraries are long gone. Guests can now research and book on the go. Offer suggestions and activities during the vacation to add value.
Stage 5- Share
Encourage customers to share their experiences on social media and review portals.
Understanding the customer journey allows you to tailor strategies and messages to your guests.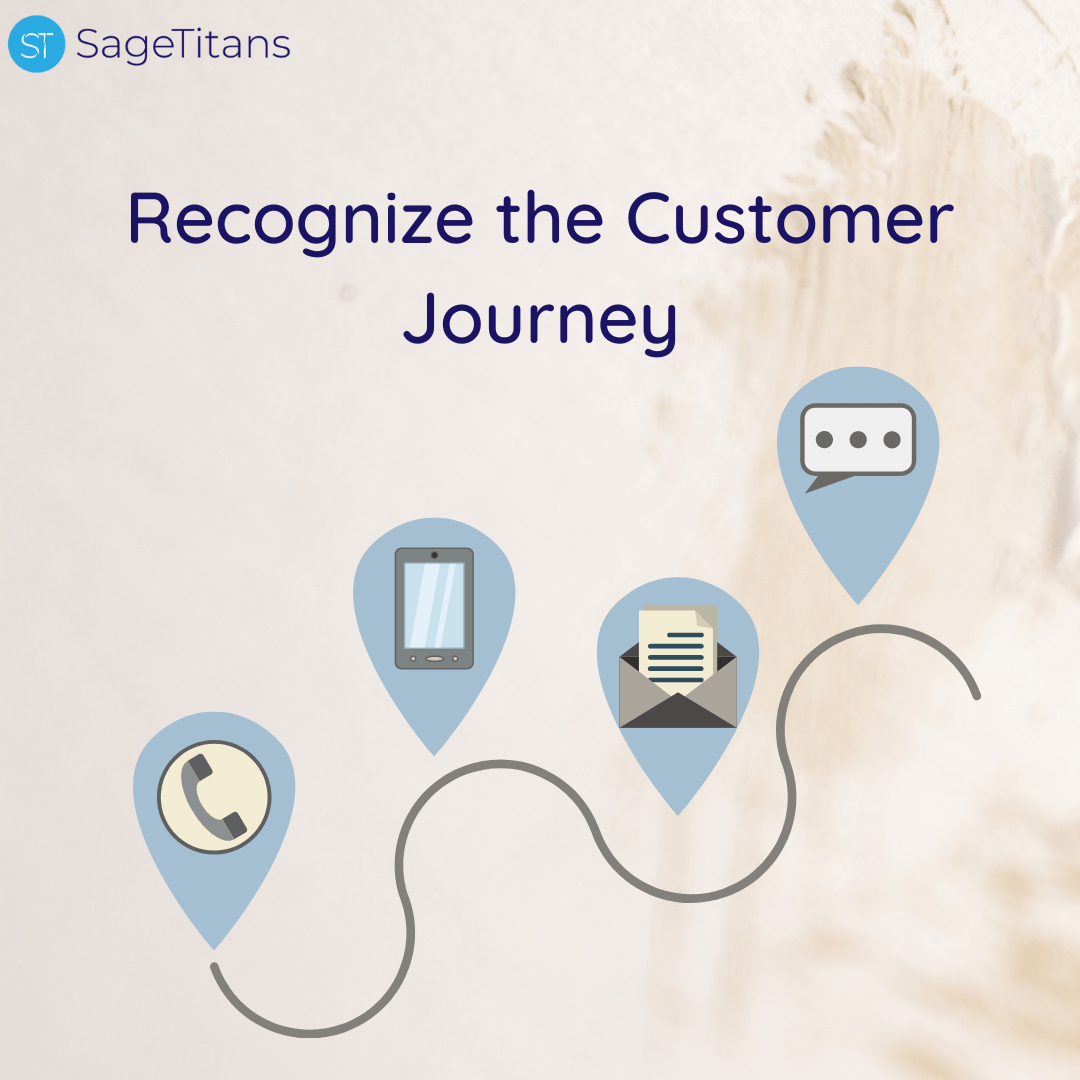 2. Increase the visibility of your online reservation website with SEO.
Optimizing your website for Google using SEO is a time-consuming process that requires some effort. However, given the fierce competition in the hotel industry, it is better to start sooner than later.
On-page SEO is also known as content marketing. A blog with interesting content is beneficial for your hotel's website. Cover the topics that your target audience might be searching for.
Off-page SEO refers to increasing the domain authority of your website as well as its reputation and trust. It includes a variety of strategies such as link building, public relations, influencer marketing, events, and reviews.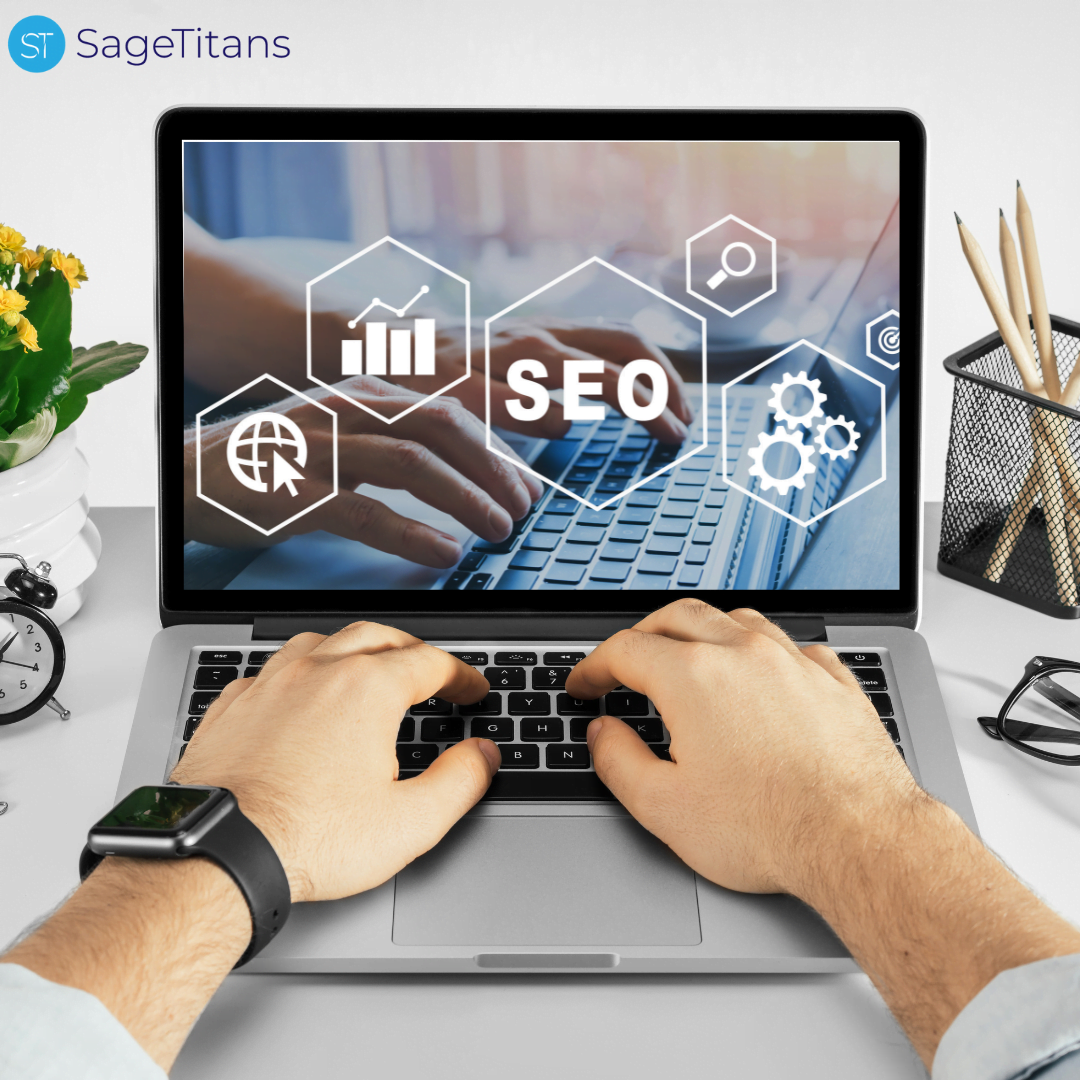 3. Manage online reviews 
While hundreds of five-star reviews will undoubtedly lead to additional sales, just one negative review can seriously damage a hotel's reputation.
That's why it's crucial to solicit positive feedback from customers and remind them of this requirement at every opportunity. You should also post these positive reviews on social media and take the time to respond with gratitude and express your interest.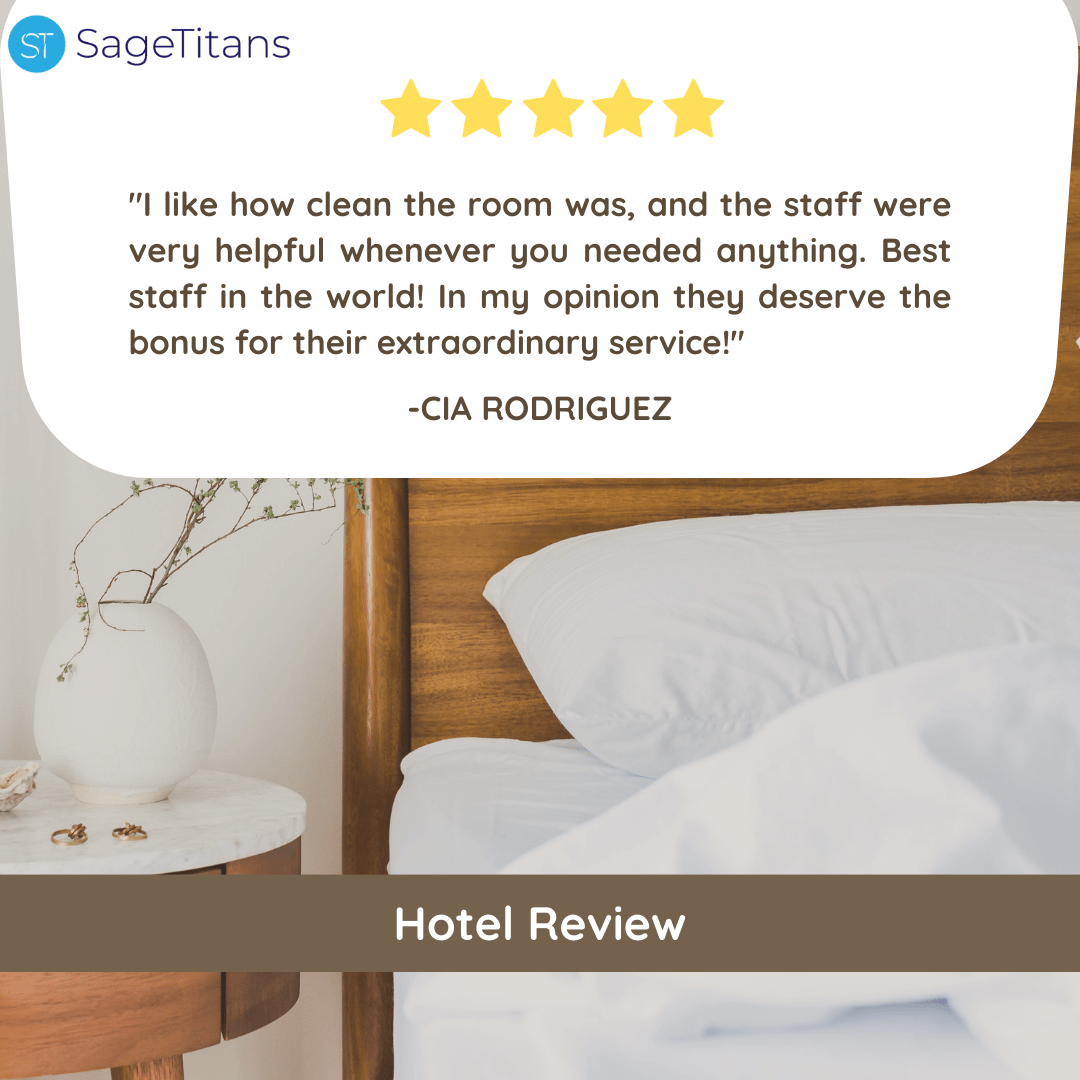 4. Publish your offers to major online travel agencies (OTAs).
An outstanding number of travelers (74%) use online services to research and book at least one aspect of their trip, whether it's accommodations, rental cars, flights, or something else. While having your own booking website is essential, listing your hotel with major OTAs can significantly increase your visibility. Since OTAs attract a large number of monthly visitors, listing your hotel is another marketing tactic that you should not ignore in your marketing strategy.
Source- https://onlineweaver.in/ota-listing.aspx 
5. Engage with your visitors through social media.
Influencer marketing is not the only way to interact with potential guests online. You can do this instantly and almost for free by setting up social media accounts for your brand.
You can use these to showcase not only hotel news and updates, but also behind-the-scenes images. People prefer brands that have a human face.
Monitor the success of your social media initiatives to find out what types of posts resonate best. That way, you can develop and refine a social media marketing strategy based on your target audience's preferences.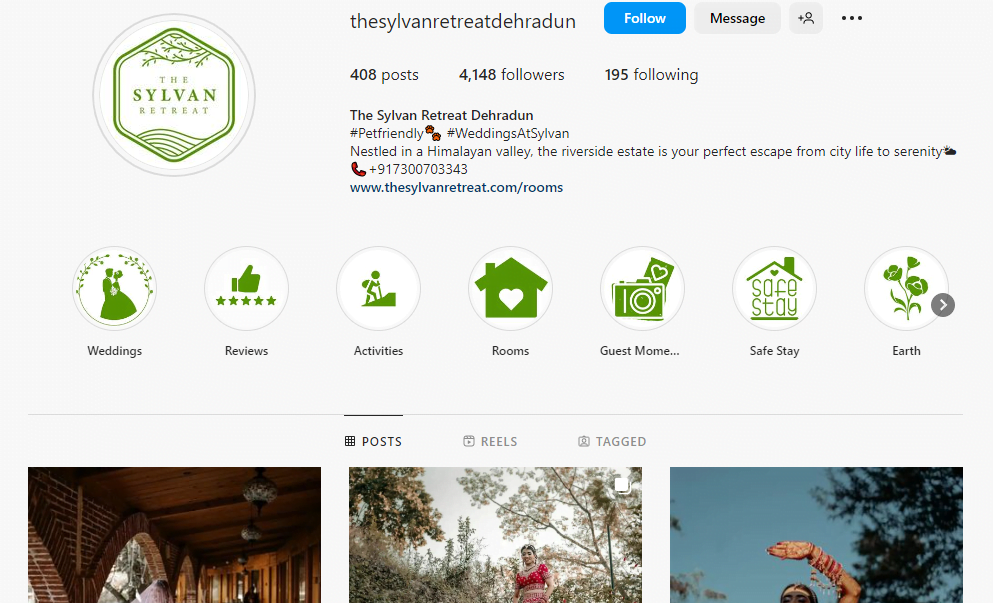 6. Use Google Hotel Ads
Yes, you read correctly: We recommend adding Google Hotel Ads to your marketing toolkit. The biggest difference between Google Hotel Ads and regular Google Ads is that they don't require keywords or ad copy.
Only if your offer fits the user's request and you have enough capacity to accommodate the guest, the user will see your Google Hotel Ads. This means that you don't have to waste money on clicks that most likely won't lead to bookings.
Before you can use your Google Hotel Ads marketing campaign, you'll first need to partner with a provider to set it up and maintain it.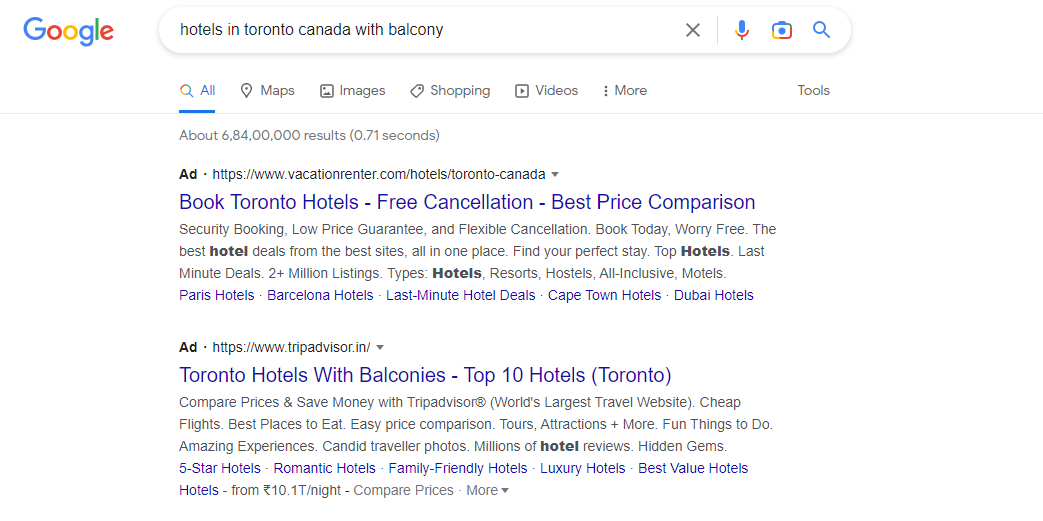 In today's digitized environment, adopting digital marketing methods for hotels should be at the top of your priority list. It's no secret that today's travelers are tech-savvy and use the Internet to plan their vacations or find ideas for their next weekend getaway.
Once you have the target audience in mind, you can choose the best channels and determine the type of content you need to create to turn your marketing into hotel sales.