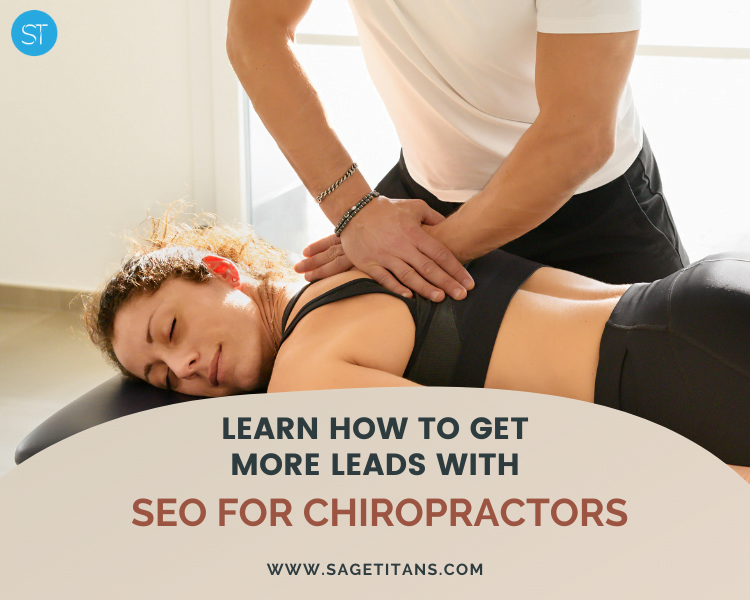 Learn How to Get More Leads with SEO for Chiropractors
Are you struggling to attract new patients to your chiropractic practice? Do you feel like you're doing everything right but still not seeing the desired results? It's time to turn to SEO! By optimizing your website and online presence for search engines, you can generate more leads and grow your business. In this blog post, we'll show you how to leverage SEO strategies tailored explicitly for chiropractors so that potential customers can easily find and choose your services. No matter if it's a small start-up or an established clinic, these tips will help elevate your visibility in search engine result pages (SERPs) and bring in more qualified leads than ever before. So let's get started on unlocking the power of SEO for chiropractors!
Why SEO is Important for Chiropractors
As a chiropractor, you know that your patients rely on you for pain relief and management. But what about new patients? How can you reach them?
SEO is important for chiropractors because it helps you appear in search engines when people are looking for your services. If you're not ranking high in search results, you're missing out on potential leads and new patients.
With SEO, you can improve your website to make it more visible to search engines and help you rank higher in relevant searches. You can also use targeted keywords to attract the right audience to your website.
By investing in SEO, you can get more leads and grow your chiropractic practice. If you're ready to learn more about how SEO can help your business, contact an experienced digital marketing agency today.
The Different Types of SEO
SEO, or search engine optimization, is the process of optimizing a website for Google search to earn higher web traffic levels and improve the visibility of the site. Many different types of SEO can be used to achieve these goals, each with its benefits. Here, we'll explore five of the most popular types of SEO so that you can better understand how they can be used to improve your chiropractic marketing strategy.
1. On-Page SEO
On-page SEO refers to all the measures taken within your website to improve your ranking in Google search results. This includes optimizing your title tags and meta descriptions, as well as creating keyword-rich content that is both informative and relevant to your target audience.
2. Off-Page SEO
Off-page SEO involves all the measures taken outside of your website to improve your ranking in Google search results. This includes building high-quality backlinks from other websites, as well as social media signals such as likes, shares, and comments.
3. Local SEO
Local SEO is a type of off-page SEO that is specifically designed to improve your visibility in local search and google maps search results. This includes optimizing your Google My Business listing and claiming local citations on directory websites.

4. Technical SEO
Technical SEO refers to all the measures taken on your website's back end to improve its indexation and crawling by Google's algorithms. This includes optimizing your website's speed and mobile responsiveness,
On-Page SEO for Chiropractors
On-page SEO or on-site SEO is the practice of tweaking the elements of a website to earn more relevant traffic from search engines and improve its ranking. The primary goal of on-site SEO is to help crawlers better understand your website and show in search results when your potential patients search for your services. Sage Titans specialize in on-page optimization and help chiropractors optimize their website's meta tags, URLs, header tags, sitemaps, etc., to make it SEO-friendly.
Off-Page SEO for Chiropractors
Like on-page SEO, off-page SEO is critical for improving your website ranking. You must take actions outside of your website to improve your website ranking in addition to improving the various factors of your website. It includes link building, guest posting, managing social media, etc. At Sage Titans, our SEO experts can help you get high-quality backlinks. We will produce SEO-optimized guest posts and put them on high-authority websites to help you reach your target audience.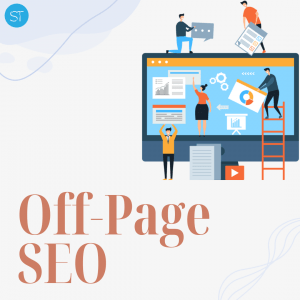 Local SEO for Chiropractors
When a prospective patient seeks your assistance, they go to Google and enter "chiropractor near me" or "chiropractor in (city)." Did you know that 46% of all Google searches are for a local business? Local SEO services for chiropractors are required when you wish to target audiences in your nearby geographic area. Local SEO differs from on-page and off-page SEO processes. For geo-targeted keywords, you must employ an SEO approach.
Fortunately, we covered all of the important marketing tips in depth in the above article. We hope that this article will assist you in confidently transforming your business.
Do you require assistance? Feel free to contact us if you have any queries.