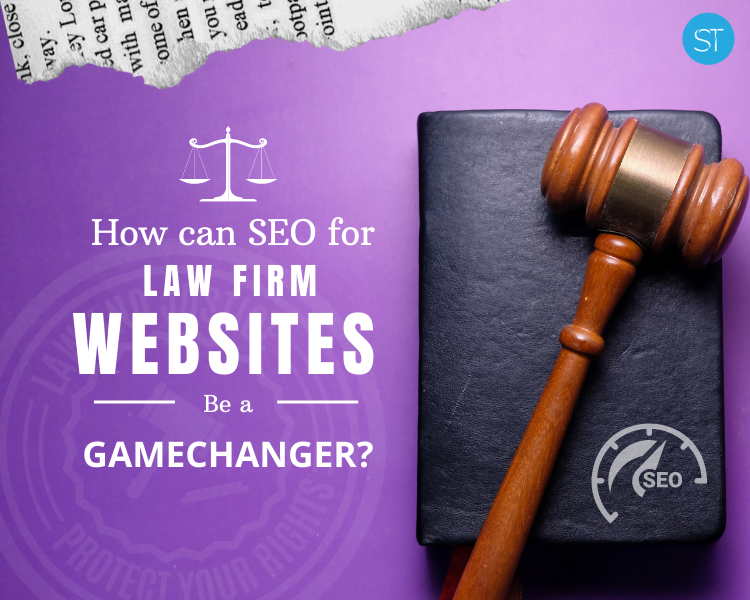 How Can SEO For Law Firm Websites Be A Gamechanger?
Search Engine Optimization (SEO) is a vital component of digital marketing that helps businesses to improve their online visibility and attract more organic traffic to their websites.Like any other business, Law firms can grab the opportunity to improve their SERP (search engine results page) ranking immensely from SEO practices.
By merely optimizing their website based on SEO vitalities, law firms can easily attract more clients and ultimately grow their business for good. In this article, you will learn how SEO for law firm websites can be a game-changer and what you can do to optimize your way up to the top of SERP results.
What Is Law Firm SEO?
Law Firm SEO refers to the practice of SEO taken to help a law firm and its website improve its online presence and get more visibility on search engine results pages (SERP). All the SEO practices like website optimization, website error detection, quality content generation, link building and much more come under the umbrella of Law Firm SEO.
Why SEO Matters For Law Firm Websites?
In today's world of digital advancement, people majorly rely on search engines like Google, Bing, or Yahoo to find the answer, solutions, and services to all the problems and needs they have. Law firms fall to the same cap as well.
If a law firm's website doesn't rank on the first page of the search results, they are likely to lose potential customers to a competitor instead. Hence, law firms direly need to optimize their website for search engines so that they can improve the visibility of their website and attract more potential clients.
SEO is a long–term marketing strategy that requires consistent efforts, investment, and patience because it pays off in the long run by driving more traffic to the website, generating more leads, and ultimately increasing revenue.
Must Take SEO Actions For Law Firms
The SEO Actions to be taken to rank high on the search results are broadly categorized into three categories – On-page SEO, Off-page SEO, and Technical SEO.
On-Page Optimization
On-page optimization refers to the optimization of individual pages to improve their search engine rankings and attract more organic traffic. Law firms can optimize their web pages by incorporating relevant keywords to the title tags, meta descriptions, and header tags. For this, they need to perform keyword research which is the foundation of search engine optimization.
Law firms must include keywords and phrases that potential clients usually use while searching for legal services online. Law firms must also ensure that the website pages have a clear and concise URL structure with relevant keywords. Besides keyword optimization, law firms must also put efforts into creating high-quality content.
It is best recommended to create content wisely since the law falls under the Your Money Your Life (YMYL) category and hence has a harsh Expertise, Authority, and Trustworthiness (EAT) procedure to it. The most important keywords must be an inclusion in the H1 tag while relative and non-important tags should be incorporated into H2 and H3 tags respectively.
Off-Page Optimization
Utilize Google Screened
Google screened is an underrated yet very beneficial tool or feature (whatever you may call it) for professional service firms online. This free-of-charge service provider will help law firms rank higher on search engine results pages as it adds EAT to your firm's website with ease.
Link Building
Link Building is another important SEO component for law firms. Link Building refers to the practice of acquiring links from other websites to their website. These act as endorsements to a law firm's website and hence help them increase their search engine results page ranking. There are various ways through which links can be built. These include:
Acquiring links from the PR press releases
Backlinks from sponsored events
Linking done through local directories
Backlinks from Guest Posting
Providing a link for a broken link on a website
Creating link-worthy content on the home website.
Technical Optimization
Technical Optimization is often mistaken for on-page optimization but it is different from the latter. In layman's terms, technical optimization refers to the coding and technical part of the website and webpage whereas On-page refers to the non-technical part of the website and webpage while both are frontend. There are various ways through which law firms can optimize the technical aspect of the website.
Site Architecture
Site Architecture refers to the structure of the website that is hierarchical. This structure defines the interface of the website and how the user may interact with the website. It is quite a vital aspect since minor negligence can cost a major fall in the ranking and an increase in bounce rates. To ensure a good site architecture do not add folders more than 3 layers to the website.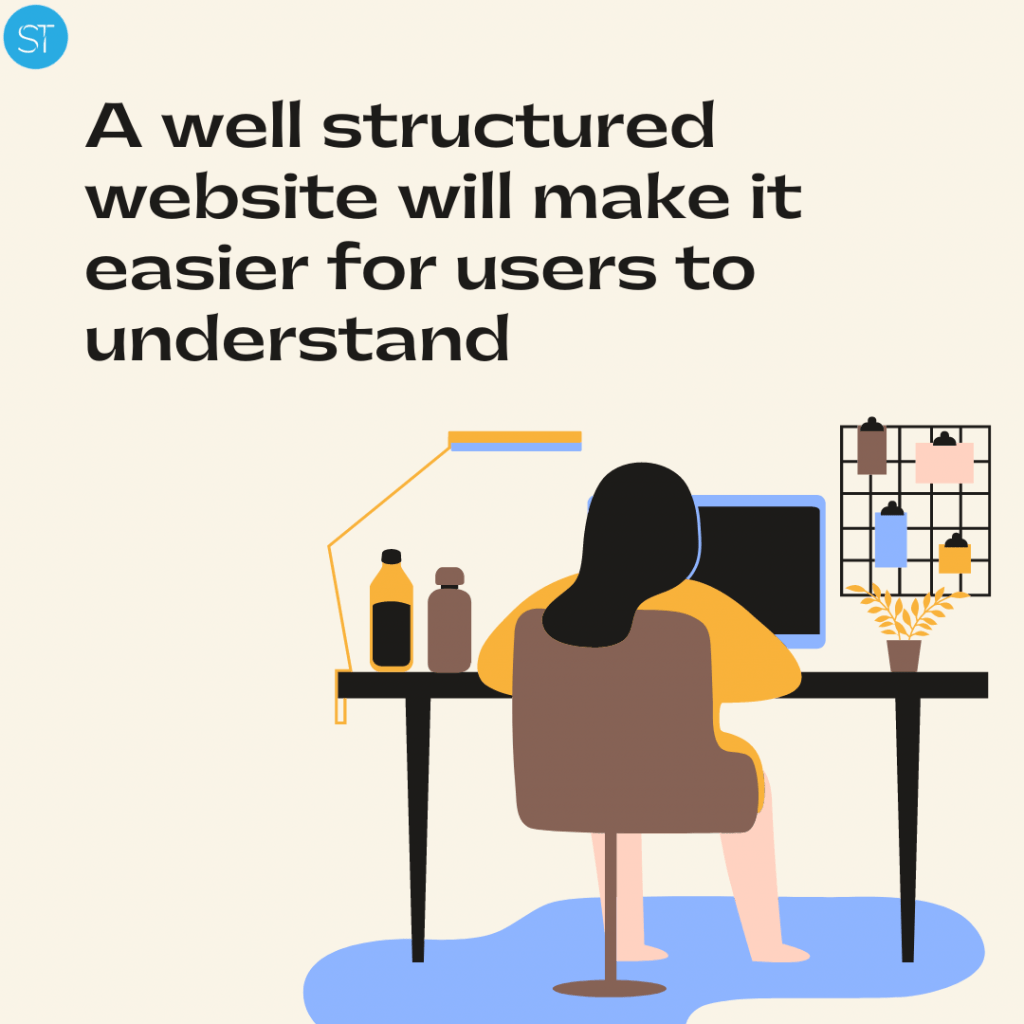 Core Web Vitals
Core Web Vitals is also a great way to bring more ranking on Search Engines Results Pages. These are a subset of web vitals that give the performance report of the URL to the authorities so that necessary actions can be taken. Core Web Vitals have 3 metric types.
Cumulative Layout Shift – This metric measures the visual stability of the website or webpage.
Large Content Paint – This metric measures the loading time of the largest element of the webpage.
First Input Delay – This metric measures the time taken by the webpage to respond to the user interaction.
HTML Structure
HTML (Hypertext Markup Language) plays the skeletal role of the website. It provides support to the website without which, the content created for the website and the website itself cannot exist. Henceforth it is vital to keep a thorough approach for a good HTML structure.
One way to do this is by optimizing the schema markup which helps the search engine to understand the vital information of the website that the authorities want the search engine to understand. It is best to add schema markup code for the information the law firms want to rank high on.
Local SEO
Local SEO is a critical component of SEO for law firm websites in specific. Law firms that serve a specific geographic area should optimize for local search. Local SEO involves optimizing the website's content and online presence to appear in local search results when potential clients search for legal services in their area.
Law firms can optimize their website for local search by creating location-specific content, including their address and contact information on their website's pages, and claiming their business on Google My Business. By optimizing their website for local search, law firms can attract more potential clients in their area and improve their visibility in local search results.
Track Results
All the above-mentioned action plans are quite essential and effective for a great Search engine ranking for a law firm. While these actions will give you a huge jump in results, it is vital to keep track of what results the firm gets since an analysis will help in taking the right follow-up actions and strategies.
Google Analytics is a great free-to-use tool by Google that law firms can use to analyze the performance of their website. Lawyers are experts in their field which is why it might get a little hectic for them to manage the website part of their business. Hence, it is best recommended to hire a lawyer seo specialist to do the SEO optimization part of your business.
SEO Tips for Law Firms
While it is best to hire an experienced lawyer SEO specialist, here are a few tips you must follow to rank your law firm's website.
Create helpful articles and FAQs that provide value to the target audience.
Keep the HTML code and design of the website clean and structured.
Bring more reviews for your website and service
Engage more on social media
Target your SEO strategy to Maps, local listings, and SERP of local legal services.
Include location pages on your website
Use SEO Audit to find problems with the competitor's website
Conclusion
In conclusion, SEO can be indeed game-changer for law firms which will give an upper hand for their business to boost organically in the long term when others may rely on ads to promote their services online. There are various ways like On-page optimization, link building, local SEO, and content marketing that can help a law firm's website to bring more traffic.
While a thorough SEO strategy can make a huge difference in making the law firm more vocal online, it is vital to understand the nitty gritty of this field which may turn out a pain in the neck for lawyers. Hence, it is recommended to hire a lawyer seo specialist to outsource this vital service.
Therefore, law firms that invest in SEO of their website can gain a significant advantage over their competitors and become leaders in the industry.
Frequently Asked Questions
Do law firms need SEO?
In order to grow the firm's caseload SEO is very vital for a law firm's website to bring more clients.
How long should an attorney SEO campaign last?
SEO campaigns should be aggressive from the start till you reach your desired results.
How do I know which SEO for lawyers is right for the firm?
It is best to go with an SEO company that is capable of balancing the technical aspects of your SEO campaign with transparent customer service.