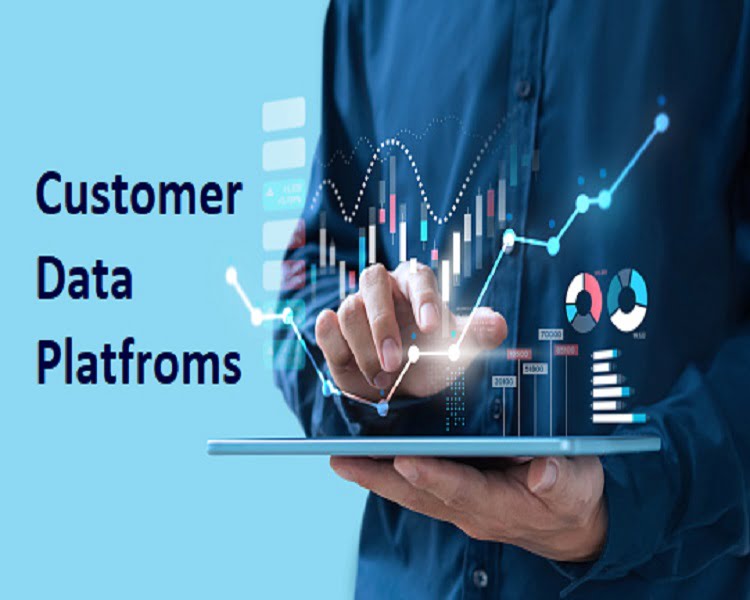 Customer Data Platforms (CDPs): Achieving Personalization Through Data Ingestion and Integration
Changes in buyer behaviour, assumptions and the continually advancing technology aspect are revolutionizing the manner in which organizations market to and converse with their buyers and prospects. 
Sage Titans' marketers have been recklessly working to correctly predict the buyer's pattern, provide a superior cross-channel excursion, offer one-to-one personalized experiences, leading to a streamlined buying journey that would be a win-win situation for both customer and organization.
Data Orchestration and the Rise of Customer Data Platform (CDP)
Attract, engage, inspire, and broaden the personalization experience funnel that drives the digital transformation and provides you with rich data.
Traditionally data has been decentralized, accumulated in silos and used w.r.t a particular channel, with restricted to no distribution among channels. 
Presently companies are trying to adjust their marketing efforts across various channels; however, they are striving because of a considerable number of buyer touchpoints, an undeniably intricate MarTech scene, and the need to coordinate divergent data types to convey extraordinary experiences. 
This 'efforts to deliver personalized experience' addresses client engagement through the entire buying lifecycle, and it is fueled by the data, decisions, and delivery of the right type of messages at each touchpoint.
Imagine a scenario if there was an experience program that arranged client engagement across all channels and administered data stream and access so marketers could trust the accuracy of that data contemporaneous. 
Envision a future where your teams can utilize devices across the experience funnel without stressing data protection issues. 
Sage Titans' Customer Data Platform (CDP) program uses driving technologies and methods to assist companies to deliver a personalized experience to all their customers/clients in their entire marketing cycle.
A Brief to Introduce Customer Data Platforms (CDPs)
Known as database software, it fosters industrious, unified reports of all of your buyers. Collecting first-party buyer information from an assortment of channels and sources makes an exhaustive portrayal of individual customers. 
Preferably, the right CDP will unite your present data and be effortlessly incorporated into your current framework. The data that CDPs gather can make an inclusive buyer profile. Third parties and marketing automation tools can examine this data and make marketing methodologies custom-made to individual profiles. 
How Sage Titans' Incorporates CDPs in your Company
   1. Data infrastructure: Developing a Profound aspect of buyer
Many organizations have details of an almost complete perspective of the buyer already. Yet, they remain in discrete pockets across the organization. The CDP takes the data an organization already has, consolidates it to make a significant buyer profile, and makes it available across the company. 
The CDP begins by consolidating as much information as reasonably expected and expanding on it over the long run. Making models that group buyer profiles that act and value in similar ways requires exceptional analytics to process the information and AI to refine it. 
After some time, as the framework "learns," this methodology produces granular buyer subsegments. Signs that the shopper leaves behind would then be able to extend the data set, empowering the organization to react continuously and consider better approaches to connect once more. 
Moreover, the experiences gathered to reach out beyond a buyer's response to a particular campaign by driving more specific product development. 
Various organizations Sage Titans worked with strived to comprehend their buyers who make rare buys genuinely and consolidated their CRM information with Facebook buyer data to create similar models. This recognizes the most noteworthy prospects probably going to purchase in their classification. 
   2.Decision-Making: Extract the Data to Work on the Signs
The Decision-Making capacity empowers advertisers to conclude what is the best content to send a given buyer for a given time frame and channel. Buyers are scored dependent on their expected worth. A bunch of business rules and relapse models (progressively done through AI) then, at that point, matches explicit messages, offers, and experiences to those buyer scores and focuses on what gets conveyed and when. 
This permits organizations to cause significant upgrades in how they engage with their buyers by generating more important, customized engagement, inside a solitary channel or across channels, in view of a buyer's social prompts. 
More complex companies develop a decision model that works across all appropriation channels. That requires progressed demonstrating and examination strategies to recognize the effect of one channel on another as a buyer continues along their buying journey. 
Effective decision-making depends on continued testing that approves and refines theories and results. Over the long haul, these can turn out to be progressively refined as models and calculations expand on one another. 
    3. Form: Creating the Right Offers, Messages, and Experiences
Understanding your buyers and how to draw in them counts for little without the content to convey to them. However, planning incredible offers is hampered by how functions and departments inside organizations will generally work as scaled-down fiefdoms. 
The proprietors of each channel test and draw in customers solely inside their channel. Tangible advantages can happen when organizations shift to "war rooms" of individuals from pertinent capacities who centre around explicit buyer segments or journeys. 
These teams have clear control of customer preferences and accountability for delivering on them. The cross-functional group consistently generates novel ideas, plans hypotheses for how to connect with buyers devises tests and makes offers and assets. 
 4. Administration: Delivering Experiences over Channels
Dissemination frameworks are essentially the "pipes" that deliver the advertisement or content to the end buyer (for instance, advertisement server and DSP). Frequently they can be very manual and simply impact communications to wide fragments of individuals with little customization. 
Why are CDPs Important Assets?
   1. Convey/Provide Consolidated Buyer View 
Buyers expect a centralized, omnichannel brand experience across all touchpoints. Nonetheless, siloed information blocks retailers from meeting this assumption. To guarantee a centralized buyer experience, you require consolidated data no matter what.
A CDP ingests buyer information from different online and offline sources – site, eCommerce, CRM, POS, ERP, and so on – and fills in as a consistently accessible, incorporated source of buyer data, in this way disposing of silos. It democratizes information and helps other marketing frameworks access it for interpretation and actuation. 
It accumulates buyers' transactional, conduct, and identity information and connects buyer identifiers to make a 360-degree perspective. It consolidates numerous profiles a buyer may have, an interaction known as deduplication, to create a brilliant buyer record. This record fills in as the single source of truth – assisting retailers with acquiring the knowledge and experiences to get viable promoting campaigns that are customized down to a person. 
    2. Enable Campaigns that Generate Real Value 
Sending traditional campaigns to a more vast audience is a methodology that has become dated and ineffectual. To remain pertinent in the profoundly cutthroat retail space, businesses must get more granular with division and send custom-made offers and promotions at a favoured time and channel. 
A CDP uses AI calculations to make complex micro-segments utilizing a blend of buyer's cross-channel data. This facilitates persona-driven targeted marketing, which is vital for driving commitment, further developing client lifetime value (CLTV), and decreasing churn. Additionally, a CDP recognizes high-worth segments as underserved sections — empowering retailers to distinguish income possibilities across their consumer base. 
   3. Capacity to Turn Customer Churn
Organizations regularly neglect the way that a customer's behaviour, tastes, and inclinations can change altogether over the long run. The offers and advertisements that are pertinent to a customer today may not be so after some time elapses. 
A CDP revives a buyer's information throughout various time-frames and gains knowledge into their past fragment, current segment status, and reasons concerning why this segment switch occurred. It recognizes if a buyer who is an incessant purchaser is slipping into lethargy. Agitate models can examine this conduct and decide the probability to be exhausted. These experiences empower retailers to make a restorative move with alluring proposals on products/brands of their decision to limit churn.
   4. Expanding the Shopper Base
A CDP aids with lookalike marketing, which is among the most effective ways of extending the shopper base. It assists retailers with utilizing insights relating to their current high-value buyer profiles to distinguish similar potential buyers and target them with acquisition crusades. 
The lookalike is a more comprehensive way to deal with buyer acquisition than broad segments dependent on age or sex. For example, not all ladies in the age group of 40-45 years have similar interests. Though, two groups of individuals that have similar inclinations around products, companies, channels, and so forth are probably going to be more receptive to similar campaigns and offers. 
A CDP, with its implicit analysis models, helps surface profound buyer insights and granular segments for successful buyer acquisition.
How do CDPs Promote Personalization?
Assuming you need to overcome any barrier between you and your buyers, you really want to achieve more than comprehending what their identity is. The data you gather should be significant. The CDP you buy should be processed by various online media platforms or internet browsers like Google. 
You really want to perceive and fragment your buyers as indicated by their conduct and action. 
Segmentation only groups buyers who share similarities to target them with content that is comparative with them undeviatingly. 
Segmentation assists you with checking whether a buyer has an abandoned shopping cart or how intrigued they are in your organization, and that's only the tip of the iceberg. 
Quality CDP permits you to adequately market to them or take them off your rundown of designated buyers. These strategies are the premise of great personalization since they let you detect the right crowd for direct campaigns. 
Yet, on the off chance that you have an independent CDP, segmentation will not be sufficient. To really offer a tailor-made buyer experience, you'll probably require a CDXP (Customer Data & Experience Platform).
How do CDPs Increase Buyer Loyalty?
The most ideal way of fostering a loyal consumer base is by giving them what they need. Every buyer's requirements and needs will contrast incredibly – so you really want to make space for individualized cooperation with every likely lead to track down precise necessities and needs. CDPs permit organizations of any size to serenely accomplish this while offering tailor-made experiences. 
CDPs increase loyalty by settling the issues that emerge from division, siloed data, and making personalization possible. 
Data silos keep organizations from giving a consistent buyer experience.
Conclusion
Two basic but fundamental marketing challenges w.r.t one-one personalization have settled into place. The first is the sheer amount of buyer data that is accessible, identifying with behaviours, propensities, and, much of the time, areas. The second is the potential-more straightforward to acknowledge now than in the past-of giving buyers "surprise and delight" experiences across an assortment of channels. 
The greatest remaining obstacle is the trouble of corralling the data, so it may be utilized to make these personalized experiences and interactions. 
CDPs offer one method of conquering that obstacle. Be deliberate. Profitable execution requires recognizable proof of good use cases and an accurate evaluation of suppliers' actual abilities; it also requires an interest in examining talent. 
There's a good result for the brands that do it right as deals lift, consumer loyalty, and a marketing group that isn't shackled by unique frameworks and detached information.