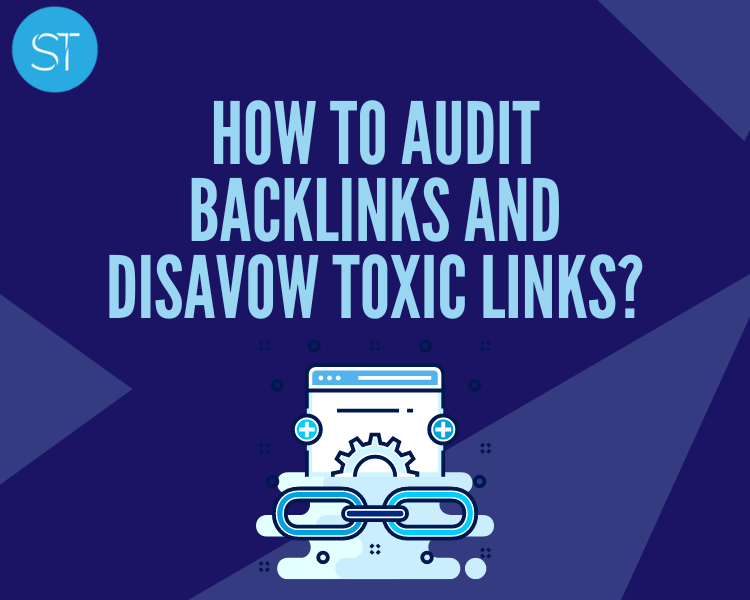 Backlinks Audit Service- How to Audit Backlinks and Disavow Toxic Links
If you are looking to improve your SEO, or simply want to be sure that the links pointing toward your website are of good quality, then an audit of your backlinks is essential. Backlinks are highly required for a website's SEO. They help increase the visibility of a website and can improve its ranking in search engines.
Backlinks, on the other hand, can be hazardous if they are spammy or toxic. They can damage your website's reputation and negatively impact your search engine rankings. For these reasons, it is critical to understand how to audit backlinks and remove any potentially harmful links.
What are backlinks?
Backlinks are links from one website to a page on another website.  It could be a link from a social media account to your website, a link from a blog article published on another website, or any other type of link that points to your website. For a search engine like Google, the more relevant and high-quality backlinks your website has, the higher it ranks in the search results.
How to Audit Backlinks?
There are a variety of tools available to perform this audit (including paid and free). Each backlinks audit tool has its own set of algorithms for determining the quality of a backlink. It's essential to use expert backlinks audit services because they will analyze all your backlinks accurately and will find out toxic links in your backlink profile with the help of tools and manual evaluation.
Many webmasters prefer to use paid tools such as Ahrefs, Semrush, Moz, etc. But experts recommend using the search console tool as well. This will give you a basic idea of how many links you have in your backlinks listed in Google and also help you identify toxic or low-quality backlinks manually.
How to Evaluate Backlink Quality?
Whether you are creating new backlinks or auditing existing ones, some parameters can help you determine the quality of the backlink domain. The following is a list of the most important parameters.
Domain Authority
Domain authority (DA) is a metric that measures a website's strength and credibility. High DA backlinks can help your website's visibility and search engine ranking. This is because search engines consider backlinks are "votes of confidence" for a website, and websites with more high-quality, authoritative backlinks are seen as more credible and well-ranked. To achieve the best results, backlinks from high-DA websites should be used in conjunction with other SEO strategies.
Domain Relevancy
Backlink relevancy refers to how closely the content and theme of the linking websites align with the content and theme of the website receiving the backlink. Backlinks from relevant websites are generally considered to be more valuable than backlinks from unrelated websites, as they are seen as more credible and authoritative by search engines. 
Relevant Traffic
Search engines also consider the quality of traffic, the audience's relevance, and the audience's engagement on the backlink domain. Consider all these points when auditing your backlinks profile.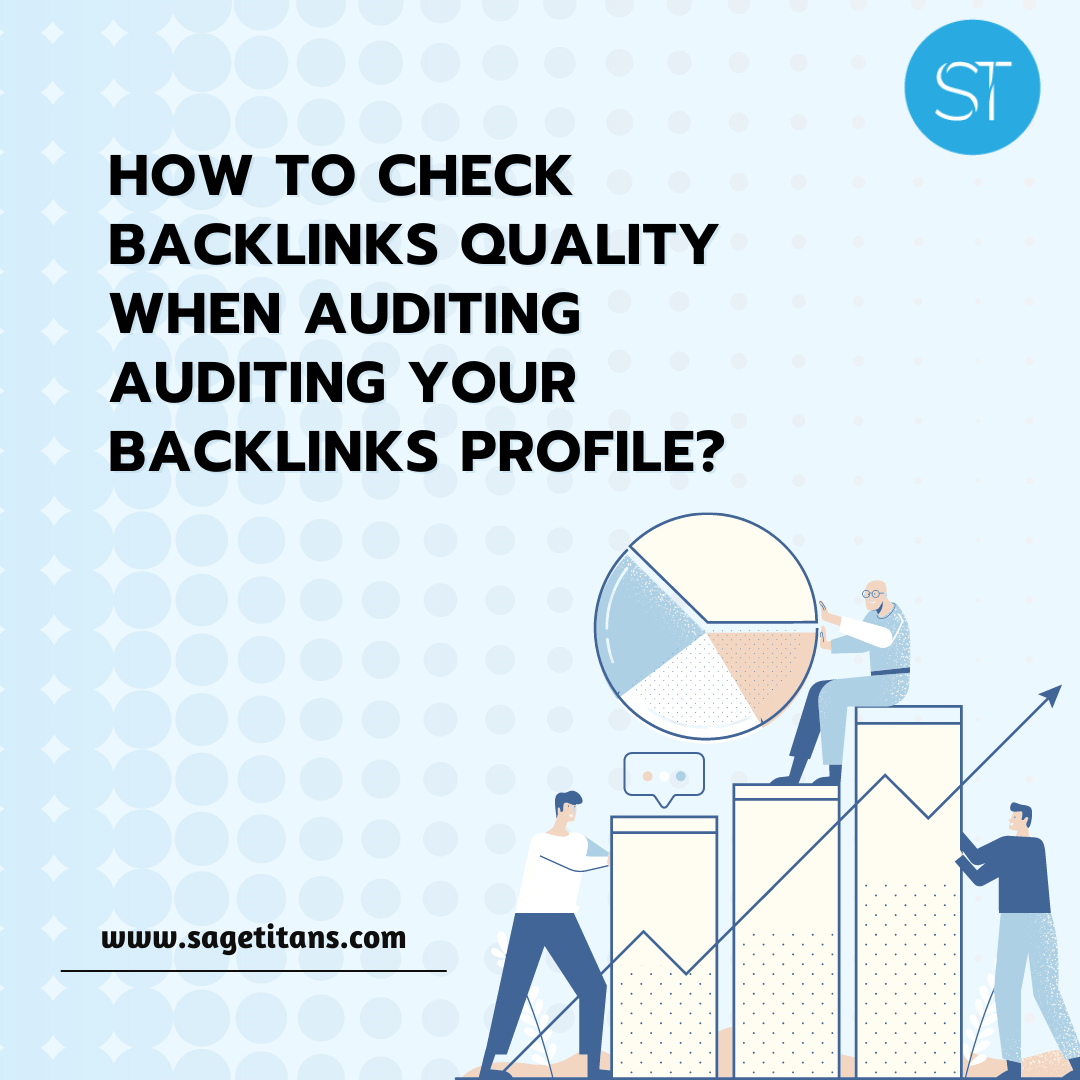 No Link Schemes
Search engines prefer backlinks that are earned naturally through high-quality content and marketing efforts. Therefore, it's important to focus on websites that create valuable and informative content. This way, it's more likely to earn backlinks from relevant and authoritative sites, and avoid link exchange. It's important to be selective about the websites you get links from and avoid any link-exchange schemes.
Content Quality
The quality of the content of the backlinking domain is an important factor that search engines consider when evaluating the value of a backlink. Backlinks from websites with high-quality, relevant, and informative content are seen as more credible and authoritative by search engines. They can help improve the visibility and search engine ranking of the website receiving the backlink.
Backlinks Tools to Audit and Disavow Toxic Backlinks
There are several tools available, including Ahrefs, Semrush, Ubersuggest, and Majestic SEO. These tools analyze a website's backlinks to determine their quality score and identify potentially harmful links that may be affecting the website's search ranking.
Ahrefs 
Ahrefs tool is one of the most popular backlink analysis tools. It has an easy-to-use dashboard that allows you to view all of your site's inbound links on a single screen, making it easy to identify those that may be harmful to your search rankings.
Source: ahrefs
Semrush
Semrush Tool allows you to audit your site's backlinks. Semrush, like Ahrefs, allows you to perform bulk audits on unlimited backlinks by utilizing the platform's powerful AI technology.
This tool is great for quickly identifying low-quality backlinks that may not be doing your site any favors.
Source: semrush
MajesticSEO 
Majesticseo.com is a backlink checker tool that is designed to provide you with a detailed breakdown of the links pointing to your website, as well as an assessment of their overall quality.
Ubersuggest 
Ubersuggest is another backlink auditing tool that gives you a quick snapshot of all of the sites that are linking to a page on your site. 
Manual analysis of Backlinks to Fix Toxic Backlinks
Manually auditing backlinks can be a time-consuming process, but it is necessary to ensure that your website is not being penalized by search engines for having toxic backlinks. Here are the steps you can take to manually audit your backlinks:
Review each backlink and check for the following:
High link density from referring pages & paragraphs

De-indexed domains

Malicious pages

HTTP status error (4xx & 5xx)

Spam TLD

Poor backlink profile

Blog post signature spam

Page comment spam

Irrelevant or low-authority websites
After making changes to your backlink profile you should submit your disavow file to Google Search Console so that it can be processed. It will take approximately 6 weeks for Google to take your disavowed file into account after you submit it.
How to Create disavow file
To create a disavow file, you will need to use a text editor such as Notepad, Sublime, or Atom. Here are the steps to create a disavow file:
1. Open a new text document in your text editor and save it with the file name "disavow.txt"
2. To disavow a specific URL, add the following line to your disavow file:
Example:
http://example.com/bad-backlink
3. To disavow an entire domain, add the following line to your disavow file:
Example:
domain:example.com
Repeat steps 2 and 3 for each URL or domain that you want to disavow.
4. Save the file.
Submit the disavow file to Google by going to the "Disavow links" tool in the Google Search Console.
Keep in mind that disavowing links is a vital step, so use it with caution and only after you've exhausted all other options.
Disavowing a link does not remove it from the internet; it simply instructs Google to ignore it when evaluating your site. Google may take several weeks to process your disavow file and update its index.
Backlinks Audit Cost
The cost of an audit will vary depending on the size and complexity of the link network being audited, as well as the time and tools used in the process. Generally, the larger the link network, the longer the audit will take, so expect to pay more if you audit a large link network. The more tools you use in the audit process, the more expensive it will be; for example, if you decide to use multiple software to automate the process of removing links, you will have to pay for the software on top of the audit cost.
Backlinks audit cost starts from $500 to $2000+ depending on the size and link complexity. The backlinks are manually checked and disavowed after the audit is completed.
Conclusion:
Backlinks audit is something that needs to be done with caution and precision, as improper link audits can damage your website's SEO ranking and cause a loss in organic traffic. It's crucial that you know how to audit backlinks and remove toxic links properly without harming your SEO efforts. That's why it should be done by an expert digital marketing company that understands SEO best practices and offers white-hat services you can trust. 
Sage Titans has an experienced team of SEO experts ready to provide link-building and backlinks audit services. Our backlinks audit service will help you to protect your website from harmful backlinks and improve its SEO ranking. Contact us today to request your backlink audit!